---
The secret to raising financially responsible adults.
Saving and Budgeting
You may word it differently, but it's a question every parent asks: "What kind of adult do I want my kid to grow up to be?"
Learn more
Ho Ho Holiday Loan!
Personal Loans
Did you budget for holiday spending? We've got you covered with rates as low as 8.99% APR¹!
Learn more
---
We're here to help you on your financial journey.
---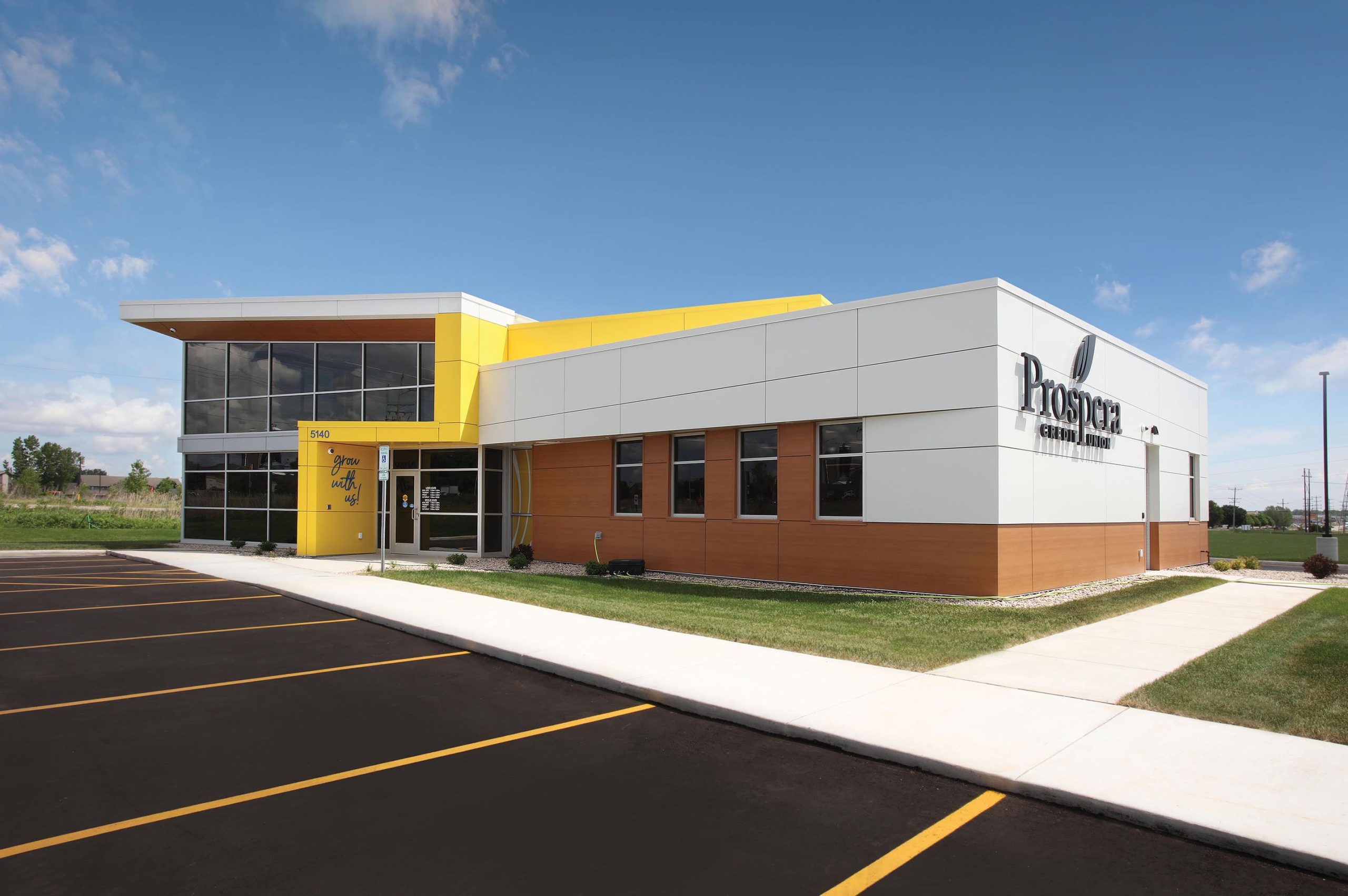 Strong enough to provide all you need
Small enough to know you personally. Experience personal, tailored financial guidance across all your life stages.
Six locations across the Fox Valley and Oshkosh
30,000 no-fee ATMs nationwide
Free 24-hour online, mobile and telephone account access
---
Testimonials
I was with Community First for two years before switching to Prospera. I hated Community First. I have now been withProspers. For four years, and have been extremely happy with them. It has gotten to the point where some of the tellers actually remember how much of my payroll deposit, goes to which account. I highly recommend.
Prospera has been there to help me setup my new account and made it very easy Customer service is great
the most caring, understanding and truly there for you crew that anyone could ask for in a setting like this. I've experienced great credit unions but nothing tops Prospera and of course the best loan advisor ever Mike Nichols of the Little Chute loacation, and all his kindness, support and understanding while making me a car owner again and getting me a loan for the first in quite some time!!
Wouldn't go anywhere else for my business!
Branch Manager, Matt Eldred, at the Oshkosh Branch is the best!
I have been with Prospera 3-4 years and absolutely love it! I have used several of their products over the years and recommend them every time. However, it was my last two visits to the Grand Chute branch that triggered this review. My children and I worked with Grant to set up accounts for the kids and he was nothing short of amazing!!! Friendly, knowledgeable and he really made us feel welcomed. Propsera, thank you for the Grand Chute branch but most importantly, thank you for Grant - who treated my kids like they mattered as well.
Great place to do business.
Prospera is an amazing credit union. My previous one CoVantage in Shawano I was with them for 10 yrs had direct deposit 6 of those 10 yrs I asked for a small personal loan I was turned down. Bad redit. Ive been with Prospera for less than a year got an auto loan, personal loan they looked at my credit score seen 99% of it was all medical seen Ive been paying on my student loans on time for 4yrs and seen I make enough money to handle my bills ect so they have given me these loans with a low credit score but with good income and trust. I dont know where I would be without them they truly value me as a customer and I appreciate everything they have done and the opportunities they have given me. I would and have recommended them to other family members but no one else lives in the area.
We have banked here for 35 years and it has always been a great place to bank.