---
For real, pay your bills on time...
Credit Score
It's not to avoid late fees and penalties. It's all about your credit score.
Learn more
Here are the Factors That Influence Your Credit Score
Credit Score
Let's look at the different factors that make up your credit score.
Learn more
---
We're here to help you on your financial journey.
---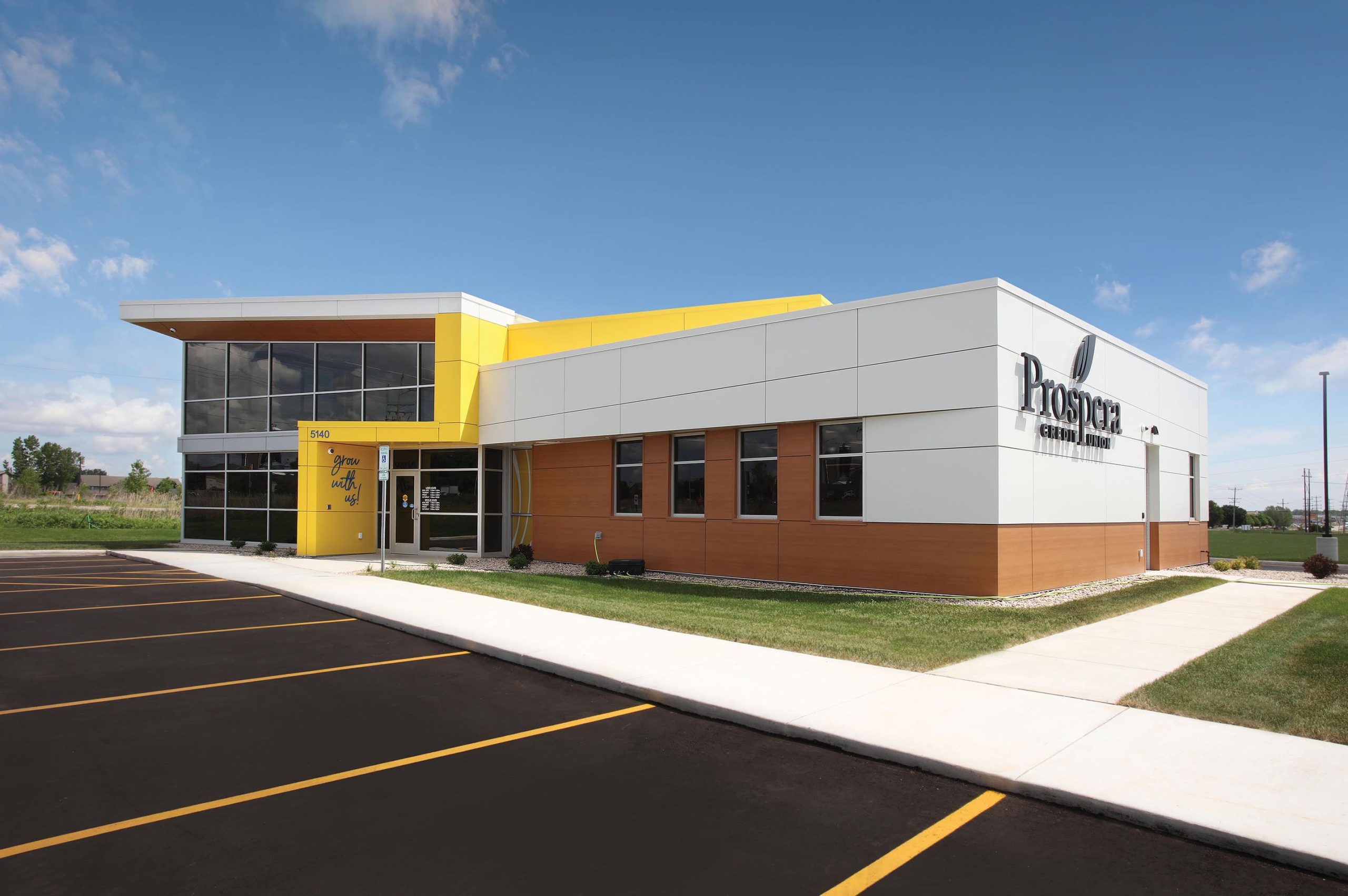 Strong enough to provide all you need
Small enough to know you personally. Experience personal, tailored financial guidance across all your life stages.
Six locations across the Fox Valley and Oshkosh
30,000 no-fee ATMs nationwide
Free 24-hour online, mobile and telephone account access
---
Testimonials
Definition of a credit union. They're here to help people like you and me.
I absolutely love Prospera!!! I've had them for a couple years now and they are so friendly whether on the phone or in person. I feel important when I walk in the door and they all greet me at once. Willing to help out in any way and if they dont know the answer they ask someone that might
Back when I was newly divorced, new to Neenah, very little income and near nothing, money wise, to open the accounts with, the women took a chance on me and took me on as a member. I am forever grateful.
Been there over 7 years. Great people
I have been with Prospera 3-4 years and absolutely love it! I have used several of their products over the years and recommend them every time. However, it was my last two visits to the Grand Chute branch that triggered this review. My children and I worked with Grant to set up accounts for the kids and he was nothing short of amazing!!! Friendly, knowledgeable and he really made us feel welcomed. Propsera, thank you for the Grand Chute branch but most importantly, thank you for Grant - who treated my kids like they mattered as well.
We have banked here for 35 years and it has always been a great place to bank.
I was with Community First for two years before switching to Prospera. I hated Community First. I have now been withProspers. For four years, and have been extremely happy with them. It has gotten to the point where some of the tellers actually remember how much of my payroll deposit, goes to which account. I highly recommend.
It's a great place .. family has delt with them for years... all good.. friendly wanting to help in times.. I'm staying.
Prospera has been there to help me setup my new account and made it very easy Customer service is great