---
We're here to help you on your financial journey.
---
Auto Rates as low as 1.74% APR¹
Auto Loans
The current environment is likely having an impact on new purchase decisions. If you are in need of a new vehicle, we can help ease your mind with rates as low as 1.74% APR¹!
Auto Loan Rates
View our COVID-19 Response
COVID-19
At Prospera, the health and safety of our employees and members is a top priority.
View Response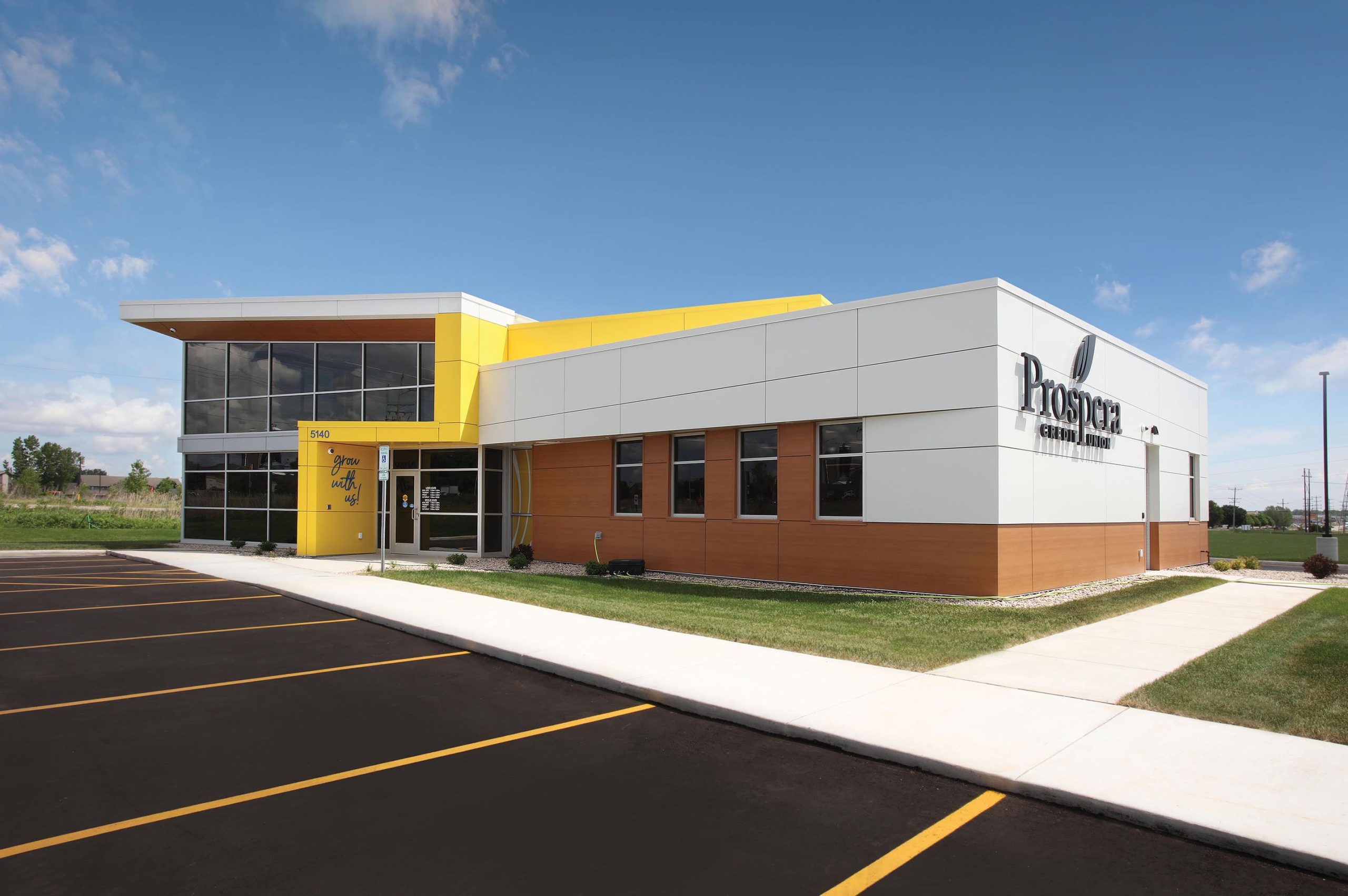 Strong enough to provide all you need
Small enough to know you personally. Experience personal, tailored financial guidance across all your life stages.
Six locations across the Fox Valley and Oshkosh
30,000 no-fee ATMs nationwide
Free 24-hour online, mobile and telephone account access
---
Testimonials
Definition of a credit union. They're here to help people like you and me.
The team member takes the time to greet you on a first name basis, confirms the needed actions and always asks if there's anything else they can do... and sends well wishes as a farewell... now THAT'S courteous and professional. They treat you like family 💕
Very helpful for me I was transferring accounts and they helped me get it all done
Okay so here's another review! Prospera is literally a great bank to work with! It's like they think of every possibility for your needs and wants! I work with customers daily. I have a LLC and been banking with a different credit unions. Around fox valley. I am DEFINITELY going to be transferring ALL ACCOUNTS with this bank in prospera in Neenah! (((I did have a bad experience with Appleton branch, I don't know if it was because the lady named Monica was having a bad day, or like she wanted to act like she knew our living life, with her rude advice, and treated me like I was her grand-child. NOT COOL))) but now I know which bank to turn to when help is WANTED! And NEEDED! Our family thanks you Heather, my kids and wife, and I want to say thank you! please, please don't change the way you treat customers. We will definitely will be telling our friends where to bank and who to ask for! Thank you so much! We value customer service 100%. Value above product!!Prospera customer
Prospera has been there to help me setup my new account and made it very easy Customer service is great
They were very friendly and informative made my switching from community first well worth it.
Been banking with Prospera for year's they are very friendly and get loans done fast!
I have been with Prospera 3-4 years and absolutely love it! I have used several of their products over the years and recommend them every time. However, it was my last two visits to the Grand Chute branch that triggered this review. My children and I worked with Grant to set up accounts for the kids and he was nothing short of amazing!!! Friendly, knowledgeable and he really made us feel welcomed. Propsera, thank you for the Grand Chute branch but most importantly, thank you for Grant - who treated my kids like they mattered as well.
We worked with carla for our home loan. Could not be happier! She made things happen very quick and made the process very comfortable for us. She anwsered every crazy question we had and has the sweetest personality. Would highly recommend working with prospera for a home loan and going through carla to do so.
Have been using them for my personal bank for about 15 years and love it there. Would highly recommend it to anyone. People are great and they know is when we come through the drive through.