---
Fixed-rate, adjustable and low down payment home loan options
Home Loans
Buying a home is amazing. It's exciting, but it can be overwhelming, too. Let our Mortgage Partners help with the overwhelming part so you can focus on the good stuff!
Home Loan Options
Personal Loan Rates
Loan Rates
Get a great, low personal loan rate with Prospera CU for a car, home, dream vacation, education, and more!
View Rates
---
We're here to help you on your financial journey.
---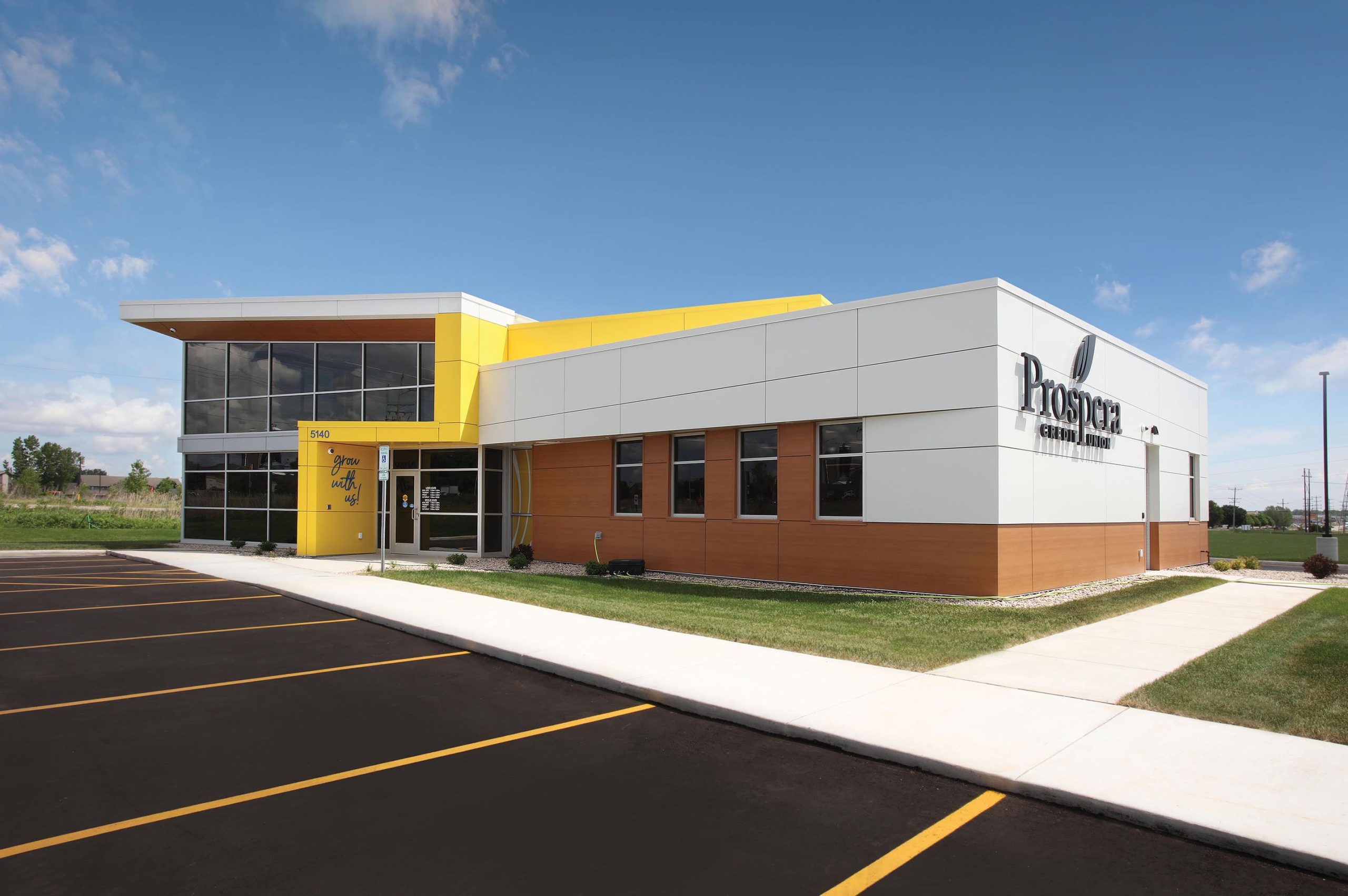 Strong enough to provide all you need
Small enough to know you personally. Experience personal, tailored financial guidance across all your life stages.
Six locations across the Fox Valley and Oshkosh
30,000 no-fee ATMs nationwide
Free 24-hour online, mobile and telephone account access
---
Testimonials
After many successful withdrawals with lilian wilson as my Trader, I feel bound to recommend her services. When it comes to crypto and FX trading management, She is without a doubt one of the best. Message her via Whatsapp:+17146989275
or Email: [email protected]
the most caring, understanding and truly there for you crew that anyone could ask for in a setting like this. I've experienced great credit unions but nothing tops Prospera and of course the best loan advisor ever Mike Nichols of the Little Chute loacation, and all his kindness, support and understanding while making me a car owner again and getting me a loan for the first in quite some time!!
Branch Manager, Matt Eldred, at the Oshkosh Branch is the best!
Prospera was my first experience with a credit union and I could not be happier. The staff is remarkable as well as ALL the services offered. I would recommend Prospera to anyone looking to drop the 'big banks'!! There is nothing better than local customer service!!!
Prospera is an amazing credit union. My previous one CoVantage in Shawano I was with them for 10 yrs had direct deposit 6 of those 10 yrs I asked for a small personal loan I was turned down. Bad redit. Ive been with Prospera for less than a year got an auto loan, personal loan they looked at my credit score seen 99% of it was all medical seen Ive been paying on my student loans on time for 4yrs and seen I make enough money to handle my bills ect so they have given me these loans with a low credit score but with good income and trust. I dont know where I would be without them they truly value me as a customer and I appreciate everything they have done and the opportunities they have given me. I would and have recommended them to other family members but no one else lives in the area.
Great place to do business.
Wouldn't go anywhere else for my business!
They were very friendly and informative made my switching from community first well worth it.
Prospera has been there to help me setup my new account and made it very easy Customer service is great
Been banking with Prospera for year's they are very friendly and get loans done fast!