---
Pay Anyone: The Best Venmo Alternative for Money Transfers
Security and Safety
Send money with just an email or phone number. No need for the recipient to have Venmo!
Learn more
How to Use a HELOC to Pay Off Your Credit Card Debt
Home Equity
Learn how a Home Equity Line of Credit (HELOC) can be a powerful tool to pay off high interest credit card debt and other debts.
Learn more
---
We're here to help you on your financial journey.
---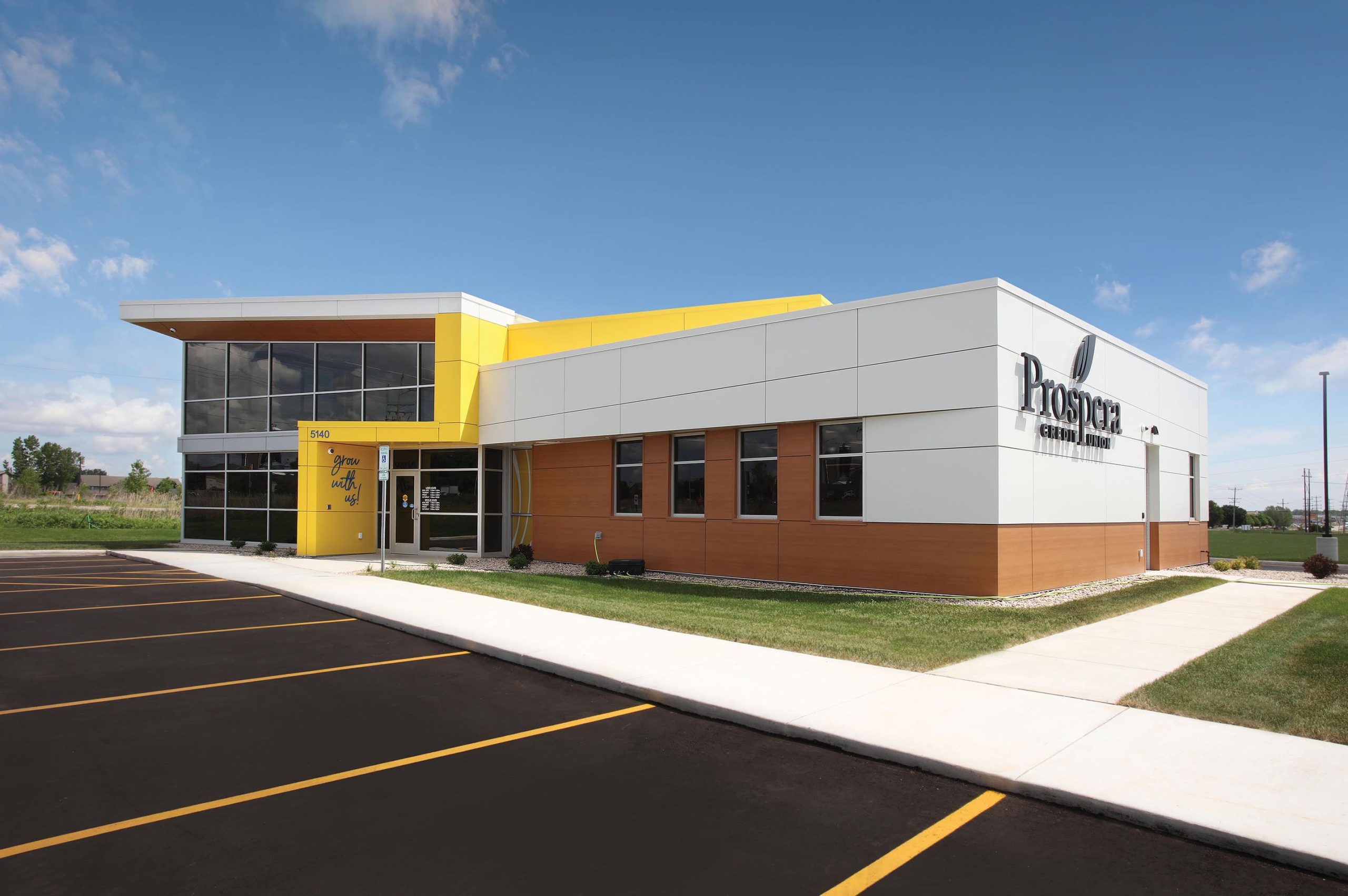 Strong enough to provide all you need
Small enough to know you personally. Experience personal, tailored financial guidance across all your life stages.
Six locations across the Fox Valley and Oshkosh
30,000 no-fee ATMs nationwide
Free 24-hour online, mobile and telephone account access
---
Testimonials
Prospera has been there to help me setup my new account and made it very easy Customer service is great
It's a great place .. family has delt with them for years... all good.. friendly wanting to help in times.. I'm staying.
We worked with carla for our home loan. Could not be happier! She made things happen very quick and made the process very comfortable for us. She anwsered every crazy question we had and has the sweetest personality. Would highly recommend working with prospera for a home loan and going through carla to do so.
They are always kind and patient. We drive out of our way to bank with them. Some of the employees have been there for a long time and they share their knowledge
Great service. Several locations.
I was with Community First for two years before switching to Prospera. I hated Community First. I have now been withProspers. For four years, and have been extremely happy with them. It has gotten to the point where some of the tellers actually remember how much of my payroll deposit, goes to which account. I highly recommend.
Today I called to talk about moving my business accounts over from another credit union. I spoke with Greg from the Menasha branch. He was very knowledgeable and helpful. I would definitely recommend!
Love this credit union! They helped me get my first credit card. They helped with my mortgage and gave me a great deal! They have earned my loyalty!
Excellent. A few questions over the phone, approved, picked up van at the dealer. I've never had such an easy time with a loan and the interest rate beat CFCU, as well as a 48/mo vs 36/mo. Thanks Mike!
This is a great bank/credit union, the staff is always polite and helpful.