---
Fixed-rate, adjustable and low down payment home loan options
Home Loans
Buying a home is amazing. It's exciting, but it can be overwhelming, too. Let our Mortgage Partners help with the overwhelming part so you can focus on the good stuff!
Home Loan Options
Personal Loan Rates
Loan Rates
Get a great, low personal loan rate with Prospera CU for a car, home, dream vacation, education, and more!
View Rates
---
We're here to help you on your financial journey.
---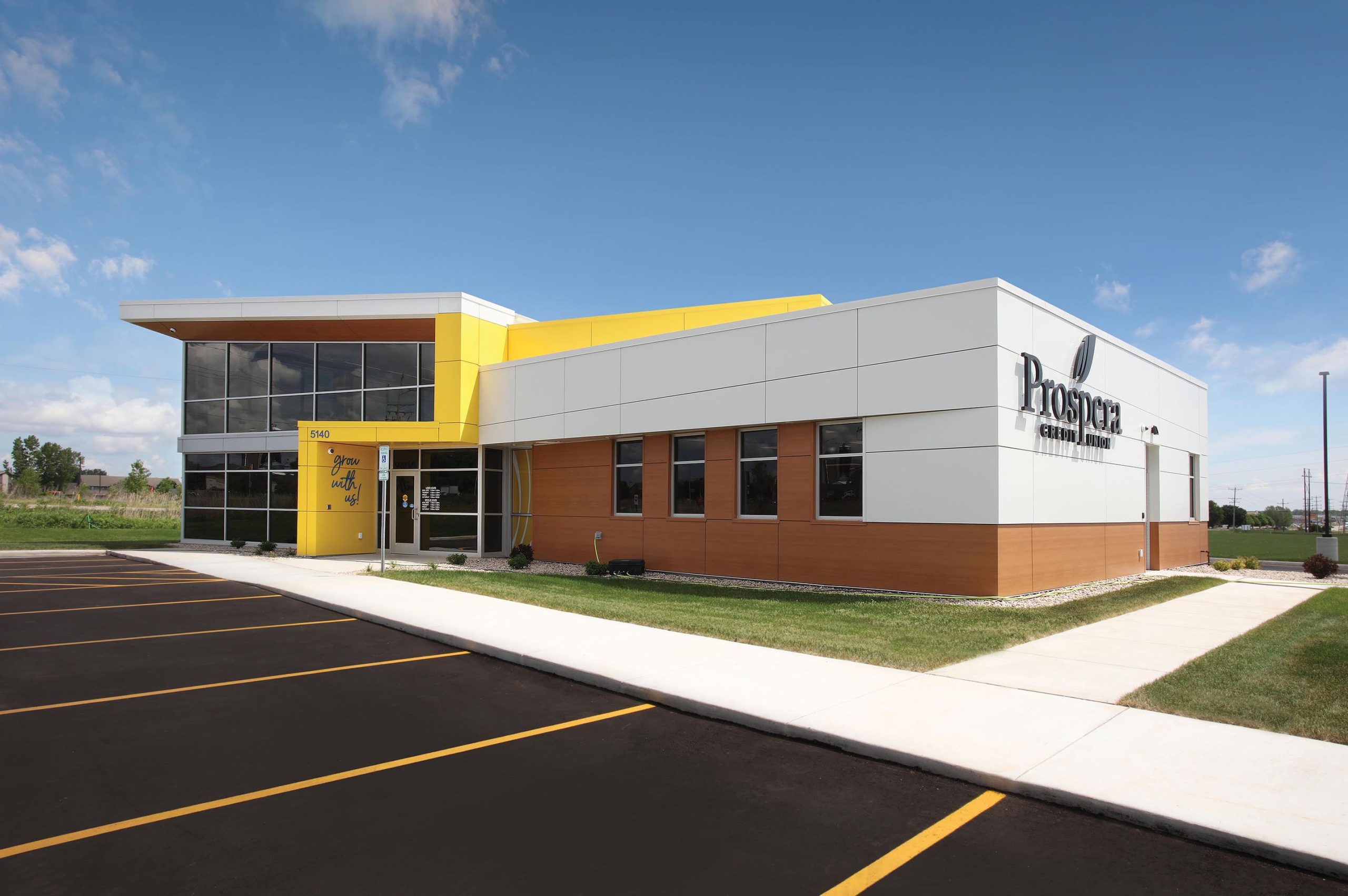 Strong enough to provide all you need
Small enough to know you personally. Experience personal, tailored financial guidance across all your life stages.
Six locations across the Fox Valley and Oshkosh
30,000 no-fee ATMs nationwide
Free 24-hour online, mobile and telephone account access
---
Testimonials
Branch Manager, Matt Eldred, at the Oshkosh Branch is the best!
Definition of a credit union. They're here to help people like you and me.
I have had nothing but exceptional service from Prospera! Everybody is so personable and they go great strides to make everything convenient for their customers.
Wouldn't go anywhere else for my business!
The team member takes the time to greet you on a first name basis, confirms the needed actions and always asks if there's anything else they can do... and sends well wishes as a farewell... now THAT'S courteous and professional. They treat you like family 💕
Very helpful for me I was transferring accounts and they helped me get it all done
This is a great bank/credit union, the staff is always polite and helpful.
Excellent. A few questions over the phone, approved, picked up van at the dealer. I've never had such an easy time with a loan and the interest rate beat CFCU, as well as a 48/mo vs 36/mo. Thanks Mike!
Love this credit union! They helped me get my first credit card. They helped with my mortgage and gave me a great deal! They have earned my loyalty!
Prospera was my first experience with a credit union and I could not be happier. The staff is remarkable as well as ALL the services offered. I would recommend Prospera to anyone looking to drop the 'big banks'!! There is nothing better than local customer service!!!