---
How Prospera Credit Union Ensures Your Financial Security
Security and Safety
Your money deserves a safe and happy place to call home. Read how we're protecting your funds and making sure they prosper. Check it out!
Learn more
Get Your Kids Financially Fit with Kids Club Savings
Kids Club
The perfect way for kids to start and grow their savings while getting cool stuff too!
Learn more
---
We're here to help you on your financial journey.
---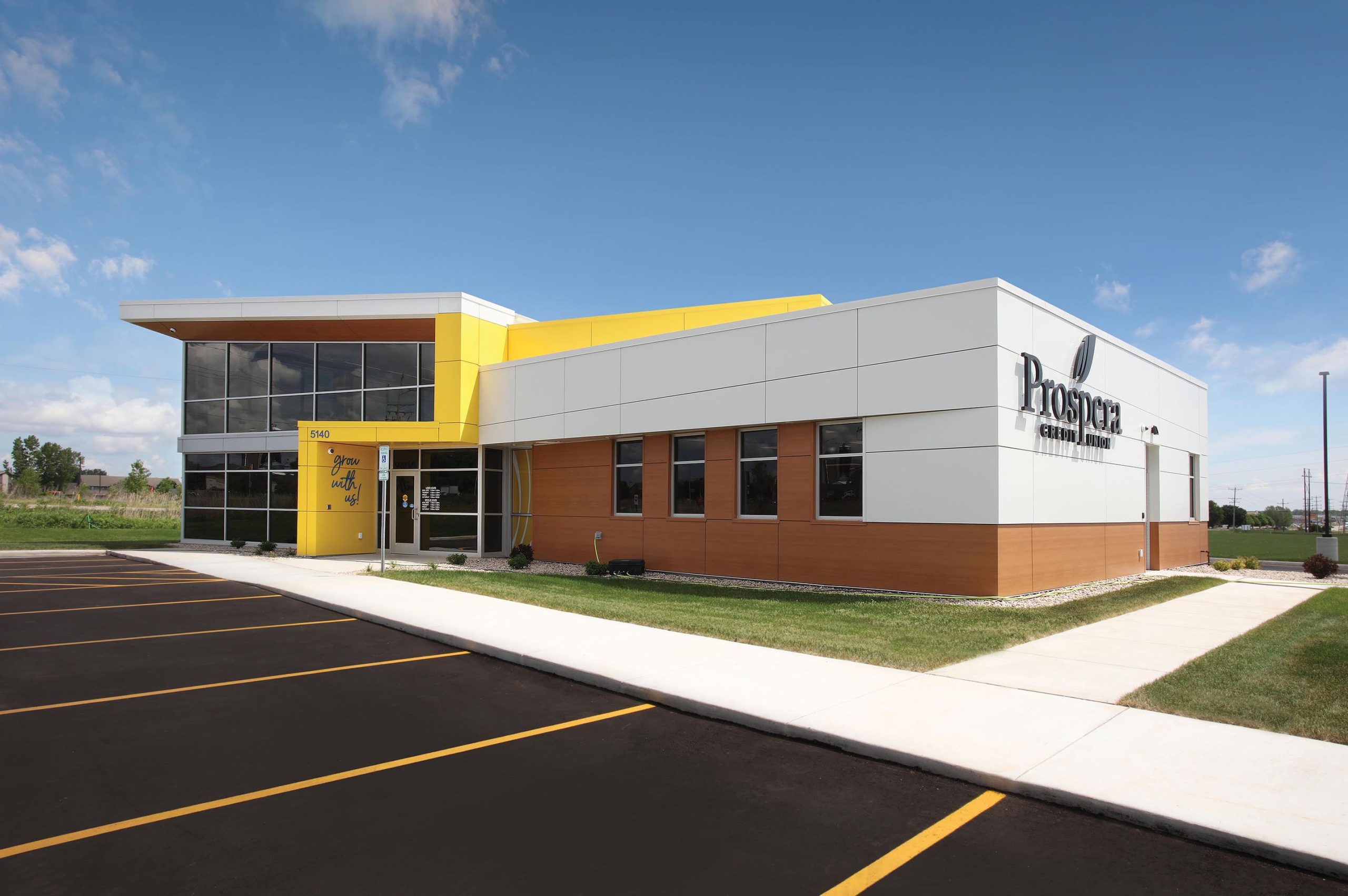 Strong enough to provide all you need
Small enough to know you personally. Experience personal, tailored financial guidance across all your life stages.
Six locations across the Fox Valley and Oshkosh
30,000 no-fee ATMs nationwide
Free 24-hour online, mobile and telephone account access
---
Testimonials
I have been with Prospera 3-4 years and absolutely love it! I have used several of their products over the years and recommend them every time. However, it was my last two visits to the Grand Chute branch that triggered this review. My children and I worked with Grant to set up accounts for the kids and he was nothing short of amazing!!! Friendly, knowledgeable and he really made us feel welcomed. Propsera, thank you for the Grand Chute branch but most importantly, thank you for Grant - who treated my kids like they mattered as well.
I absolutely love Prospera!!! I've had them for a couple years now and they are so friendly whether on the phone or in person. I feel important when I walk in the door and they all greet me at once. Willing to help out in any way and if they dont know the answer they ask someone that might
They were very friendly and informative made my switching from community first well worth it.
This is a great bank/credit union, the staff is always polite and helpful.
Prospera has been amazing. Great Loan Rates, Great service! Glad to have a location in Oshkosh!
We worked with carla for our home loan. Could not be happier! She made things happen very quick and made the process very comfortable for us. She anwsered every crazy question we had and has the sweetest personality. Would highly recommend working with prospera for a home loan and going through carla to do so.
Excellent. A few questions over the phone, approved, picked up van at the dealer. I've never had such an easy time with a loan and the interest rate beat CFCU, as well as a 48/mo vs 36/mo. Thanks Mike!
Great place to do business.
Tim helped us and was awesome!!! Sue P. in Oshkosh is also awesome!!!
Prospera has been there to help me setup my new account and made it very easy Customer service is great