---
Fixed-rate, adjustable and low down payment home loan options
Home Loans
Buying a home is amazing. It's exciting, but it can be overwhelming, too. Let our Mortgage Partners help with the overwhelming part so you can focus on the good stuff!
Home Loan Options
Personal Loan Rates
Loan Rates
Get a great, low personal loan rate with Prospera CU for a car, home, dream vacation, education, and more!
View Rates
---
We're here to help you on your financial journey.
---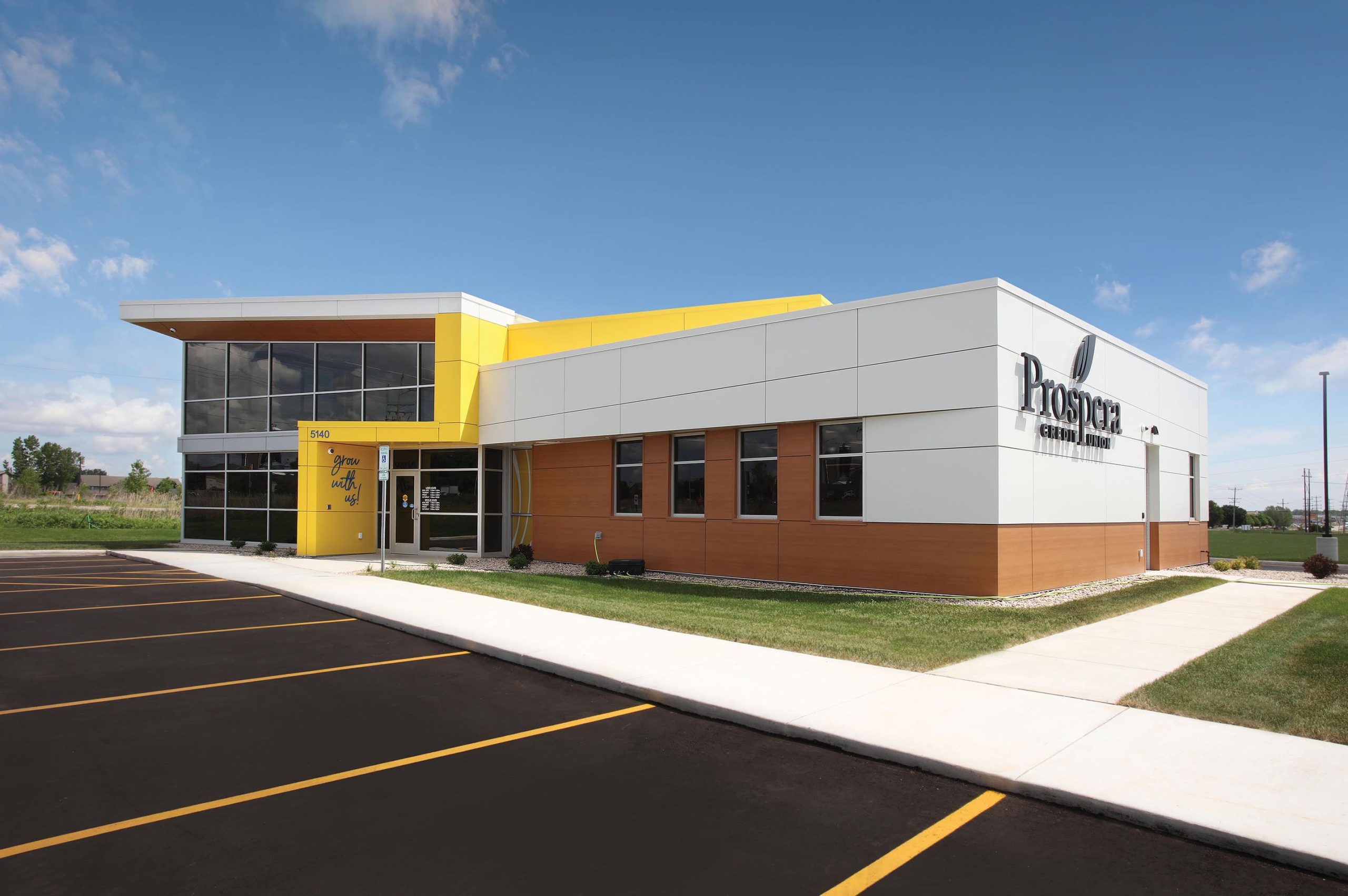 Strong enough to provide all you need
Small enough to know you personally. Experience personal, tailored financial guidance across all your life stages.
Six locations across the Fox Valley and Oshkosh
30,000 no-fee ATMs nationwide
Free 24-hour online, mobile and telephone account access
---
Testimonials
Definition of a credit union. They're here to help people like you and me.
I was with Community First for two years before switching to Prospera. I hated Community First. I have now been withProspers. For four years, and have been extremely happy with them. It has gotten to the point where some of the tellers actually remember how much of my payroll deposit, goes to which account. I highly recommend.
We have banked here for 35 years and it has always been a great place to bank.
Been there over 7 years. Great people
Great place to do business.
Love this credit union! They helped me get my first credit card. They helped with my mortgage and gave me a great deal! They have earned my loyalty!
Been banking with Prospera for year's they are very friendly and get loans done fast!
Prospera was my first experience with a credit union and I could not be happier. The staff is remarkable as well as ALL the services offered. I would recommend Prospera to anyone looking to drop the 'big banks'!! There is nothing better than local customer service!!!
Words can't describe the wonderful work Mrs Linda did on my trading account, I am delighted trusted you and gave you a chance to help grow my $1000 into $12,000 in just a week, Mrs Linda james. my family and I are forever indebted to you for the financial stability you brought to our home, I advice the entire public to invest with Mrs Linda james. contact her via
Email: [email protected]
WhatsApp: +1 (804) 723-1820
They were very friendly and informative made my switching from community first well worth it.